General Care
Keep your shoes looking good as new for a long time by using the right products and following these simple tips: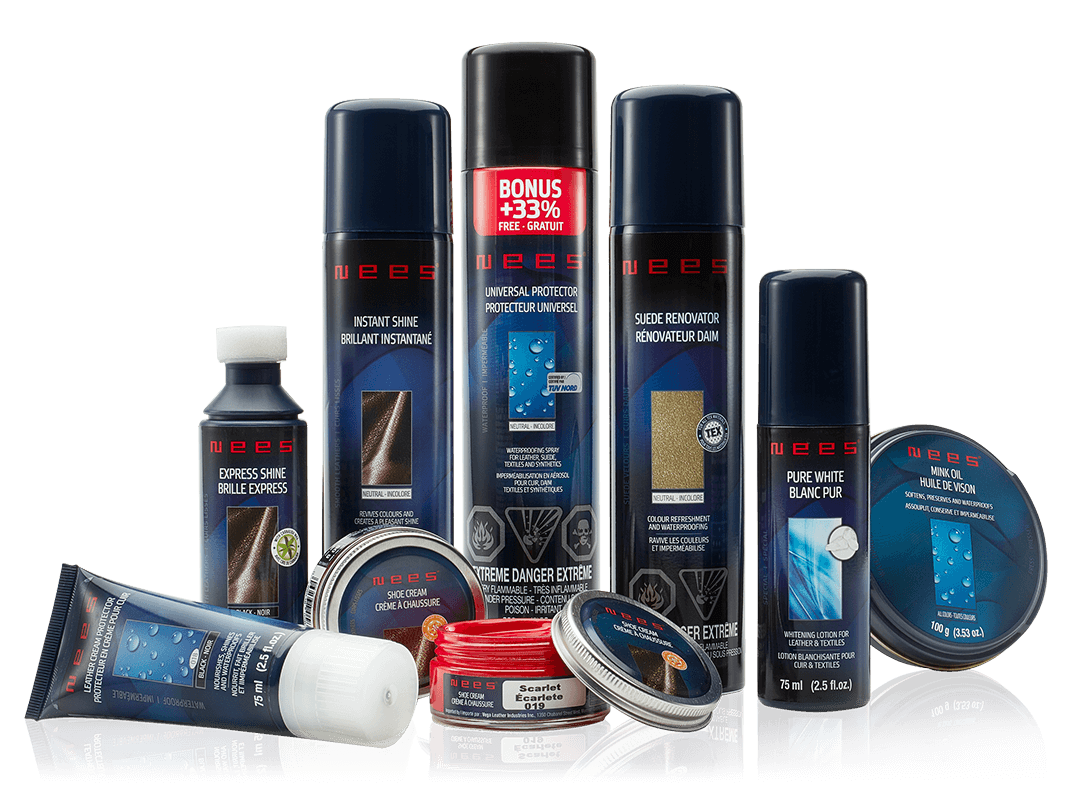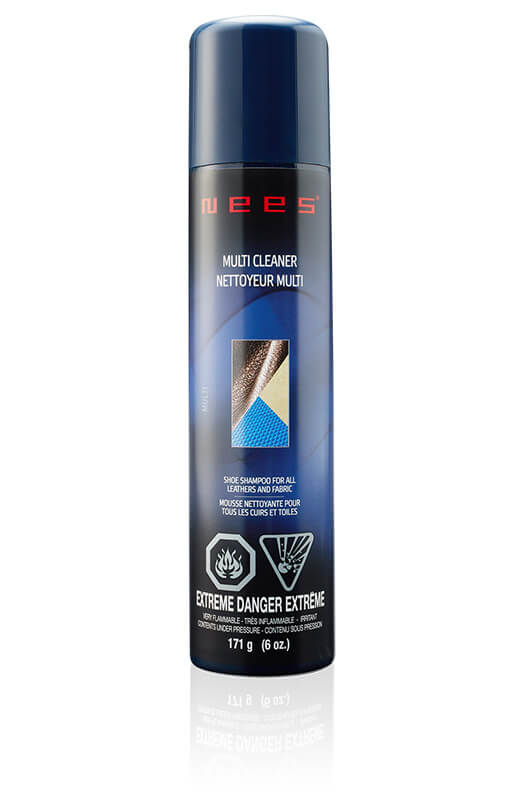 A Clean Solution
Cleaning
Protecting and caring for your leather shoes will keep them looking lustrous for longer. Leather is a natural product that, like your skin, needs to be cleaned regularly. Brush off surface dirt after wearing. To remove stains, use Nees Multi Cleaner, which is ideal for water and salt stains.
Tip 1: Wet shoes should be dried slowly. Drying shoes too quickly (like on a radiator) can make the leather rough and brittle. Use Nees Shoe Cream or Nees Leather Cream Protector to restore leather to a soft and smooth texture.
Shoe Care Products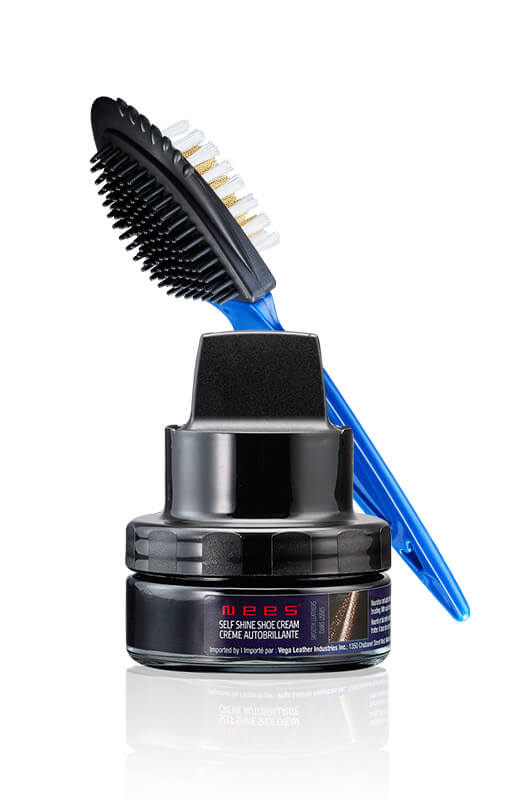 Pamper & Caring For Your Shoe
Care and Shine
Care for your shoes as you care for your skin. Apply leather care, then allow it to dry, polishing smooth leather with a polishing brush or cloth. Using a suede leather brush helps restore suede to its original condition.
Tip 2: Give your shoes a day off. Leather shoes absorb moisture from your feet, so they'll benefit from a break from being worn. This will allow them to release the moisture.
Shoe Care Products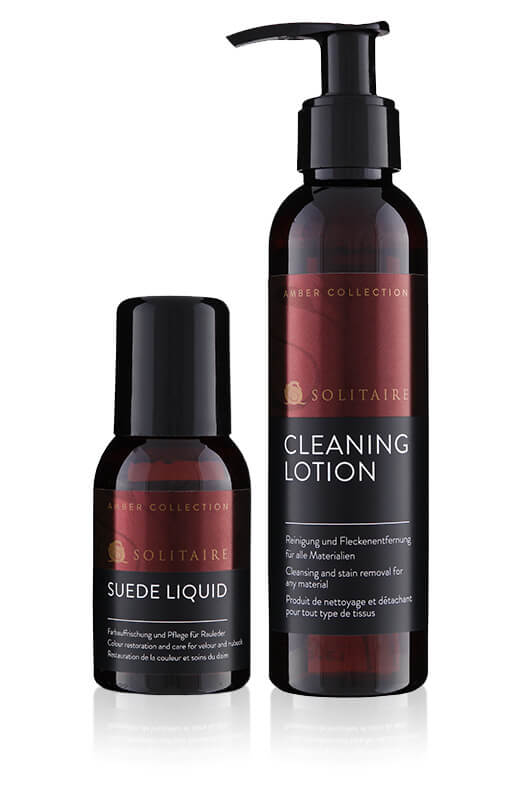 All Natural Care
Solitaire Care Products
Our Solitaire Amber Collection offers environmentally friendly products that are manufactured for increased sustainability and environmental protection.
No microplastics
No perfluorocarbons (PFCs)
No solvents
No propellants
No animal testing
No genetic manipulation
No toxic substances
Made with natural ingredients
Dermatologically tested
Surfactants that are 98% biodegradable
Tip 3: Even the bottles are friendly to the environment. They are made from 100% recycled materials.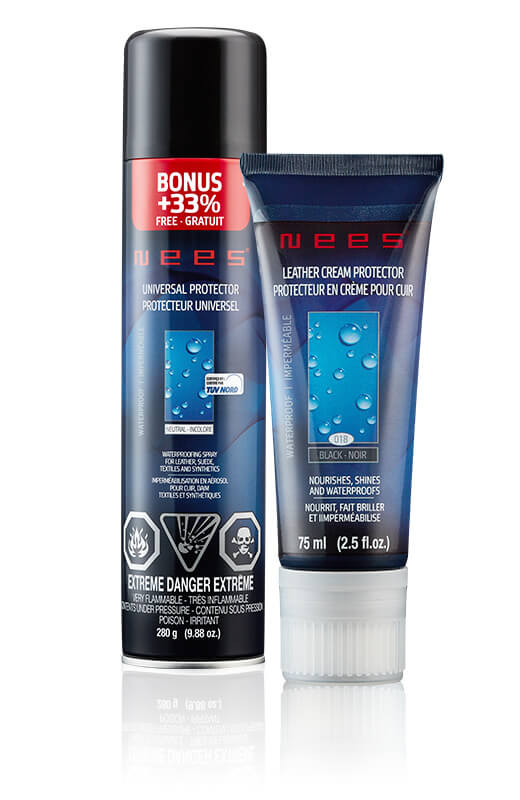 Good Treatment Beats Bad Weather
Waterproofing
Protect your shoes from snow and salt stains with a waterproofing spray. Make sure shoes are completely dry before waterproofing and apply 3 times for best results.
Tip 4: Always waterproof new shoes and allow the treatment to soak in for at least 30 minutes before exposing them to rain or snow. Re apply waterproofing protection regularly!
Shoe Care Products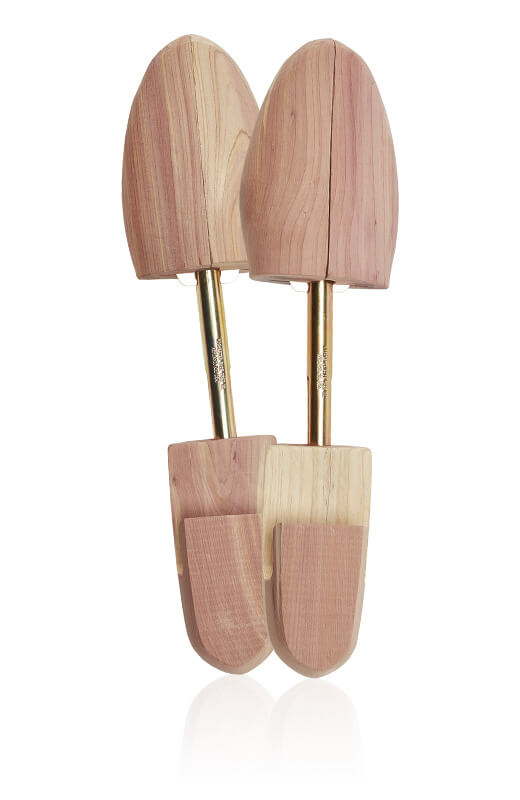 Stay In Shape
Shoe Tree and Shoe Horns
Using shoe trees immediately after removing your shoes will help maintain their shape for longer. A bonus of using wooden shoe trees (eg. cedar or beach) is that they absorb moisture from perspiration.
Shoe horns don't just make it easier to put on your shoes, they prevent your shoes from sagging allowing the counter to keep its shape.
Tip 5: Shoes that are not worn regularly should be cleaned and stretched, and placed where they can breathe. The aroma of cedar acts as a natural deodorizer.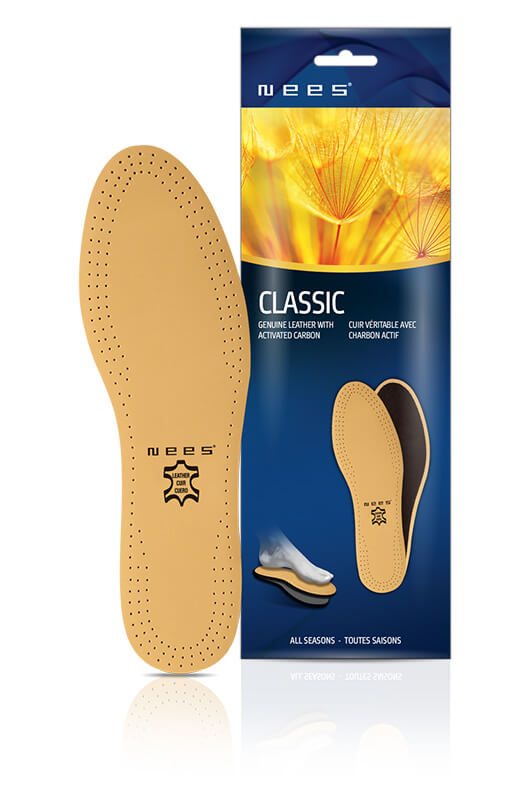 Walk In Comfort
Insoles and Foot Supports
Insoles help keep your feet comfortable and help them maintain the right temperature. Your shoes will stay cooler in the summer, warmer in the winter, absorb shocks when you're active, and remain cozy & soft if you prefer going barefoot. Proper foot supports allow you to walk worry-free and steady, even in high heels.
Tip 6: Comfortable shoes are crucial for children's growing feet. Our insoles designed for little ones are available in all sizes.
Insoles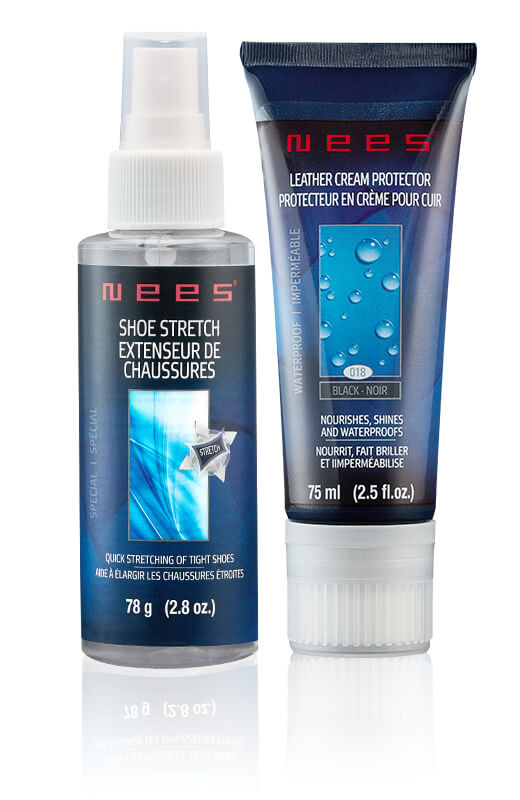 Perfect Care at a Glance
Brush off surface dirt after wearing and use protection products.
Let wet shoes dry slowly, not on a radiator.
Give your shoes a day off from being worn.
Choose the correct care product to increase the life of your shoes.
Always waterproof new shoes (except patent shoes) before wearing them for the first time.
Unvarnished wooden shoe trees support the drying process and smooth out creases from wearing.
Insoles improve comfort and help maintain the right temperature in the shoe.
Products